Due to Covid and other circumstances, nowadays it has become very difficult to stick to the schedule given by the association. Due to the increased cases of Covid like last year, everything has disturbed and most of the matches are postponed. It is very tough to conduct a tournament at such a high level.
It is decided to conduct a match when the condition comes under control. It will be conducted under high security and after the complete sanitization of the ground. All the players and audience will be allowed after the Covid test. The social distancing should be followed during the whole volleyball event.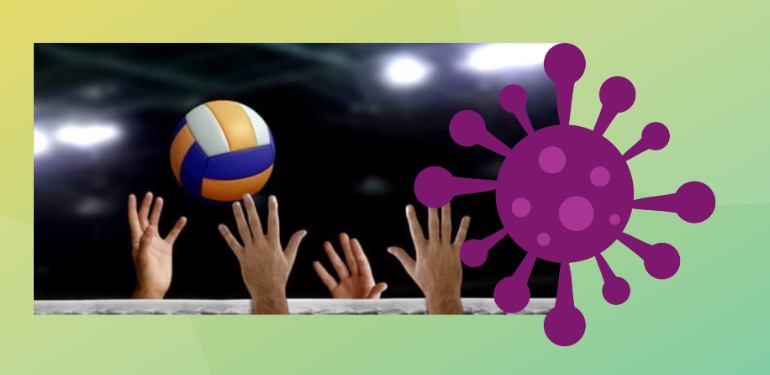 Association thought that Covid cases would decrease and scheduled all the matches accordingly. But there is not much difference between last year and this year everything is getting postponed especially the volleyball matches and other sports events.
These few months are going to be very tough for people so for a few months volleyball matches will be postponed.
A volleyball player lost his job over pregnancy
Volleyball player Lara, when she got pregnant then she thought that she will lose her job and she demanded her left amount in the event but the association said that they will not give any payment for her sports and association are claiming that she didn't play well and because of her the team lost the game.
Lara is unsatisfied with this and she is completely unhappy with this, and she also decided to sue the people of the association and she wants her complete payment back.
Lara said that she will not just sit back and let all the accusations in instead she will fight and get her payment at all costs but the club is accusing her of all kinds of financial and other damage happening to the volleyball team.
She also stated that whatever the club is accusing about and doing is completely wrong and she does not deserve to be treated like this. The news is also floating that the club has sued the player for not sticking to the contract because of her pregnancy.
She said that after pregnancy she is not ready to play but the club was not ready to accept her excuse and as she broke her contract so they are not ready to pay her.
Nowadays, the news of suing Lara is very popular and everyone's eye is on this cover. However, Lara also said that she will raise her voice on this and will not keep quiet and accept everything her club members are saying.
Volleyball is very much in news nowadays from changing its schedule to sue on Lara. If you want to learn about this news in detail then this article will help you to understand this news. In this article, I have mentioned rescheduling the volleyball match and suing volleyball player Lara. I hope you liked this article.